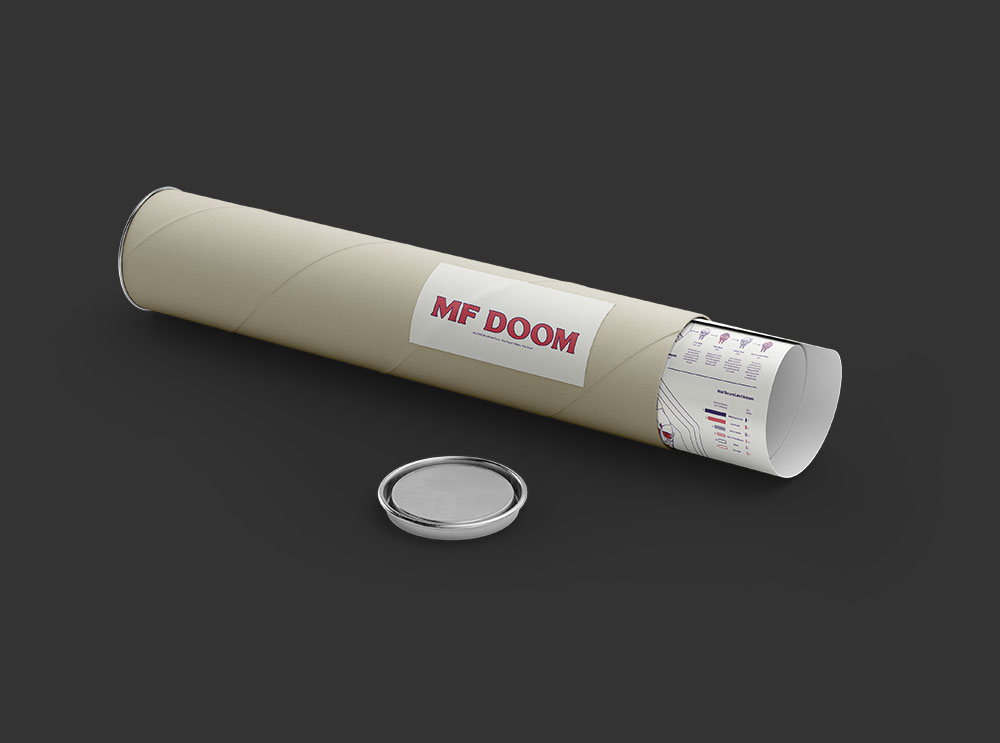 ALL CAPS when you spell the man name:
MF DOOM Infographic Print
The ultimate poster for all DOOM heads. Extra-large XXL graphic chart, artfully crafted and packed with intricately gathered data.
"There's four sides to every story"
(Viktor Vaughn)
The life of Daniel Dumile in one chart:
Evolution of the mask: DOOM's mask through the ages.
Most reissued albums: Unveiling classics anew.
Most record label releases
The many faces of DOOM: Complete Discographies of MF DOOM, Zev Love X, King Geedorah, Metal Fingers, and Viktor Vaughn.
Crews and projects: An overview of all bands and collaborations from KMD to Danger DOOM and Madvillain to NehruvianDOOM.
Output over the years: The most important stages of Dumile's life and an index of all DOOM releases.
Solo albums comparison
Features and collaborations: All the names!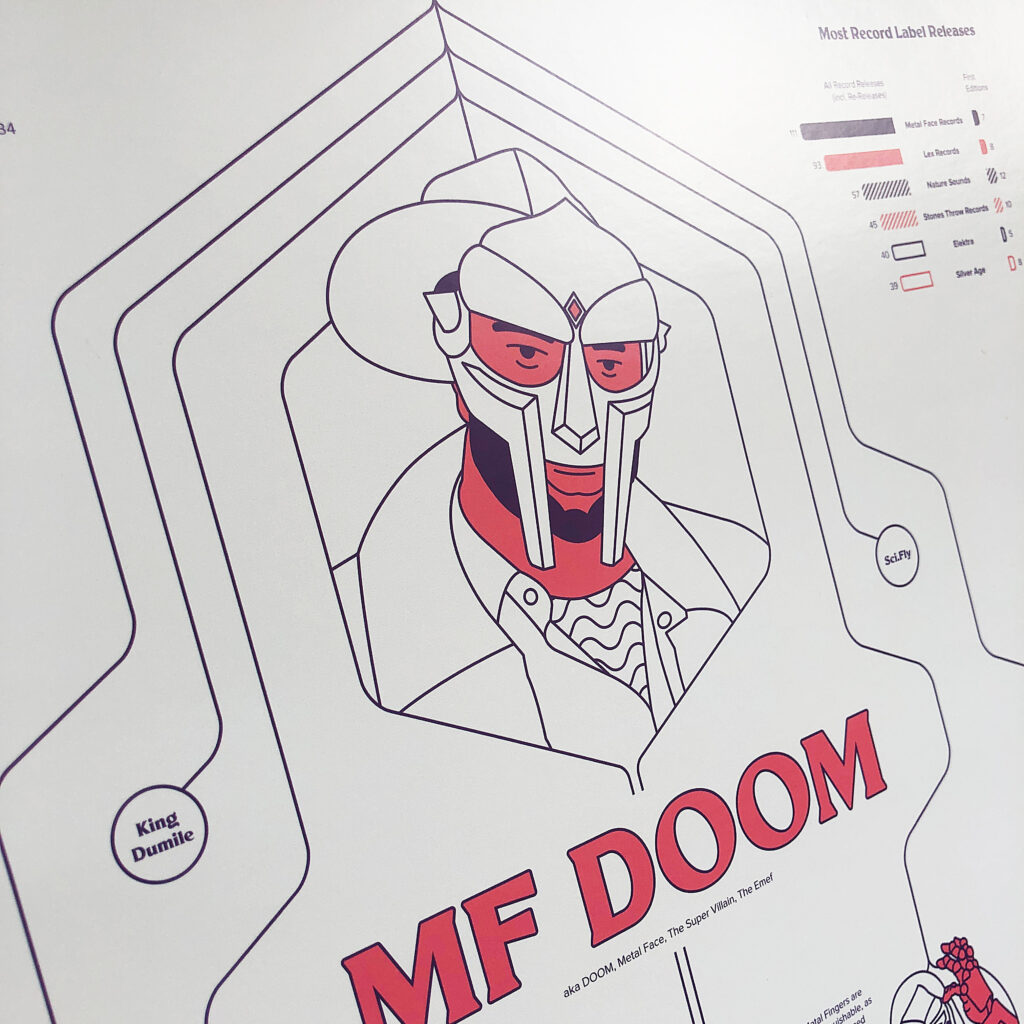 Hip Hop History for your Wall
Countless alter egos, projects, features and releases. MF DOOM's creative phase spans over 30 years and is sometimes quite confusing even for fans. So it's worthwhile to tidy up the whole thing. Countless hours of work have now been visualized in an infographic:
XXL Format (420 x 1190 mm)
Brilliant colors
All infos in English
Heavyweight graphic paper (250 g/m2)
Limited Edition (250 copies)
Hand-numbered and signed
Designed and printed in Germany
Optionally with poster strips made of real wood
About the Designer