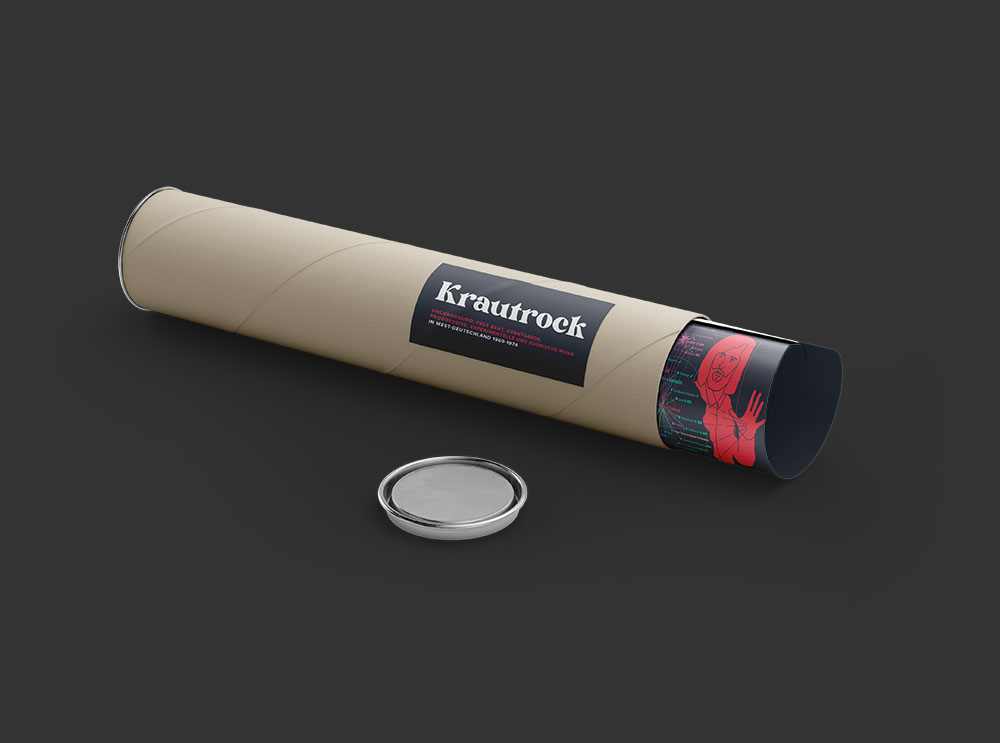 The Holy Grail for Music-Nerds:
Krautrock Infographic Print
The ultimate poster for fans of experimental music from West Germany in the 70s. Extra large graphic chart in XXL size with detailed researched infos in a classic map style.

The great busy picture for friends of cosmic sounds
Underground, Free Beat, Avant-garde, Progressive, Experimental, and Cosmic Music in West Germany 1969-1974:
20 album classics at a glance
Release statistics from the heyday of Krautrock
The big Krautrock map: All essential bands, places, connections, labels, styles and producers on one map
The Dierks/Kaiser sessions: All the important infos about the legendary recordings in a single info-graphic
Important bands: classic line-up with biographical details, timeline with style eras and an overview of various releases from 1969 to today



Music Culture for your Wall
The origin of this poster was about 3 years ago the creation of a "Map of Krautrock" as an after-work project. During the research, the whole thing ended up in a somewhat larger project on the subject of Krautrock: the book Times & Sounds by Jan Reetze. The original map made it into the printed jacket of the book – first into the English edition, then as a revised version into the German edition.
Due to high demand, the map has now been completely renewed and supplemented with additional graphics. The result is a chart for music fans and friends of experimental sounds that has been researched down to the smallest detail. Countless hours of work have now finally been visualized:
XXL Format (420 x 1190 mm)
Brilliant colors
English and German (printed front and back)
Heavyweight graphic paper (250 g/m2)
Limited Edition (250 copies)
Incl. hand-numbered and signed card!
Designed and printed in Germany
Optionally with poster strips made of real wood
About the Designer